Founded in 1931, FAWCO is an international network of independent volunteer clubs and associations. There are 75+ member clubs in 40 countries worldwide, with a total membership in excess of 15,000. FAWCO serves as a resource and channel of information among its members, promotes the rights of U.S. citizens overseas; is active as a Non-Governmental Organization (NGO) with consultative status to the UN Economic and Social Council; and contributes to the global community through its Task Forces and The FAWCO Foundation, which provides development grants and education awards. FAWCO and The FAWCO Foundation also collaborate on emergency funding for disaster relief.
FAWCO calls on Congress to ratify CEDAW.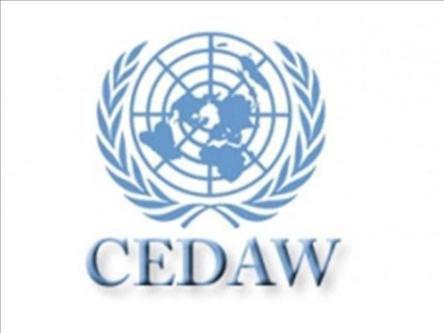 FAWCO joins a coalition of NGOs and other women's groups' effort to launch a vital CEDAW ratification campaign on January 3rd, the first day of the 113th Congress. It's time to get this done! CEDAW is a landmark international agreement that affirms principles of fundamental human rights and equality for women around the world. It's a discredit to our country that the U.S. is one of just seven countries (including South Sudan) that has yet to ratify CEDAW. The 113th session is our chance to finally achieve ratification.
The letter will be delivered to all 100 Senators on January 3
rd
along with a
petition
that confirms constituent support for CEDAW. FAWCO urges our members to sign the petition, and click below to read letter.
FAWCO initiaties Disaster Relief Fund for hurricane Sandy
As the holiday season approaches, our hearts go out to all those affected by Hurricane Sandy and we are committed to helping rebuild and recover from this devastating storm. At the request of member club AWC Antwerp, the FAWCO Board has initiated the FAWCO Sandy Disaster Relief Fund (DRF). Donations to the fund will go to a grass-roots organization named CAAAV. In the hard-hit Lower East Side/Chinatown area, CAAAV has been providing services, materials, and emergency assistance to residents all across the neighborhood. AWC Antwerp's FAWCO Rep Rozanne Vanrie has a personal connection with CAAAV and spoke with Executive Director, Helena Wong, who is extremely grateful for any assistance to be given to this 501 c3 organization. See this short news clip that might give some additional insight into this charity.
Please click on the PayPal button on the FAWCO homepage (www.fawco.org) to donate and put "Sandy DRF" in the comments line. Any little bit will help. We thank you in advance for your generosity.
FAWCO spoke out for Elimination and Prevention of All Forms of Violence against Women and Girls

FAWCO joined the undersigned non-governmental organizations in consultative status with ECOSOC, members of the Vienna NGO Committee on the Status of Women, present for the information of and consideration by the participants of the 57th session of the United Nations Commission on the Status of Women (March 4th-15th, 2013) the following statement on
Elimination and Prevention of All Forms of Violence against Women and Girls
Bern 2013 Conference - EARLY BIRD ends December 31st
Women, Tradition, Innovation - FAWCO Interim Conference in Bern (click here for information and dates). Register and pay by December 31st to benefit from the early bird price. There are still a few lucky registrants who will receive an additional 30 CHF reduction from the early bird price. A gift from FAWCO to our members.
FAWCO celebrates International Human Rights Day - Dec 10
Today, FAWCO joins the United Nations to call attention to International Human Rights Day. FAWCO clubs around the world raised women's rights awareness by joining the global 16-Day Campaign to end violence against women. To quote the Secretary General Ban Ki-Moon "International law is clear: No matter who you are, or where you live, your voice counts. On this Day, let us unite to defend your right to make it heard."
Below are his remarks in full:
<< Start < Prev 1 2 3 4

5

6 7 8 9 10 Next > End >>


Page 5 of 32