Founded in 1931, FAWCO is an international network of independent volunteer clubs and associations. There are 75+ member clubs in 40 countries worldwide, with a total membership in excess of 15,000. FAWCO serves as a resource and channel of information among its members, promotes the rights of U.S. citizens overseas; is active as a Non-Governmental Organization (NGO) with consultative status to the UN Economic and Social Council; and contributes to the global community through its Task Forces and The FAWCO Foundation, which provides development grants and education awards. FAWCO and The FAWCO Foundation also collaborate on emergency funding for disaster relief.
2 FAWCO members on the Radio with Robin Young
One of the most interesting events at the Boston Conference was a journalist panel featuring Robin Young, host of WBUR and Public Radio International's "Here and Now", which is heard on National Public Radio. Robin Young was so interested in our group that she came back the next day to interview two FAUSA members--Paula Lucas and Dianne Reed. That interview was on "Here and Now" March 30. Cick here to listen.
Click on image to see all conference materials. There are videos of the sessions, presentations, and pictures from each day.  
When Dianne Reed heard these words on January 21st, it wasn't  to run away from terrorists as she did in 2004. This time, Dianne ran in the Dubai Marathon, completing 26 grueling miles, despite the eight reconstructive surgeries to her leg. Dianne sent a message to FAWCO friends  ".. I can't believe we finished!!  It was a great feeling and I don't think I could have done it without Jen or Leah.  They were amazing and didn't let me slack off or quit!! " Here are the three of them just after they crossed the finish line.  FAWCO friends are so proud of Dianne. Congratulations!!! Dianne lives in Abu Dhabi, and has recently joined FAUSA because there is no AWC in Abu Dhabi. She'll be in Boston in March for our Boston Conference.
FAWCO Emergency Relief activated for Haiti - please Donate Now !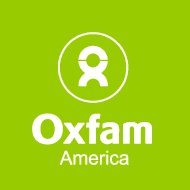 The FAWCO Board has activated the FAWCO Emergency Relief Fund for the victims of the Haiti earthquake. All donations will be sent to Oxfam America, a highly respected and recognized charity based in Boston, with over three decades of experience in Haiti.   They are on the ground now and have the logistics in place to put our funds to work immediately. They have already started to provide clean water, shelter, and sanitation to the victims.  Oxfam is given a top 4-star rating by Charity Navigator, ensuring that every penny will be used wisely
As in the past in catastrophe situations, while people may choose to donate to their usual charities, the FAWCO ERF offers our members and clubs the opportunity to make an emergency donation alongside other FAWCO members, joining forces in a FAWCO-wide humanitarian effort.   With great regret that it should be needed, and this time so close to American shores, we invite individuals, clubs and friends to send their contributions immediately to:
For contributions by credit card or PayPal:

Click FAWCO Foundation donation page. Select Donate to the General Fund on the right, this will take you to the PayPal page. Once you have completed that transaction, the next page gives you a box to "add special notes". Please type in "ERF" here. This is very important in expediting your donation to the Emergency Relief Fund.
For non-credit card donations in U.S. dollars:
check payable to FAWCO, mailed to
FAWCO Treasurer
61 rue d'Ernster
L-6977         
Oberanven, Luxembourg
For bank wire-transfers in euros or another currency, please contact This e-mail address is being protected from spambots. You need JavaScript enabled to view it for FAWCO's bank information.
Many thanks,
Kathleen,   on behalf of the FAWCO Board
Support the Americans Abroad Caucus plea for fair bank practices
In a matter of days, Representatives Carolyn Maloney (D-NY) and Joe Wilson (R-SC) will send an official letter to U.S. Treasury Secretary Timothy Geithner asking his support for Americans around the world who are 1) having difficulty opening or maintaining bank accounts in the United States and 2) finding that their foreign banks are reluctant to continue to serve them.
FAWCO and its partner organizations have actively contributed to efforts to fight the new Qualified Intermediary (QI) rules effective January 1, 2010, which make it burdensome for foreign banks to serve American citizens or greencard holders, and to assist overseas Americans denied financial services for lack of a U.S. address.  Today, our best line of action is to urge our individual Congresspersons, and most particularly all current members of the Americans Abroad Caucus to co-sign this letter with Representatives Maloney and Wilson.  Click here to find contact information for your Congressperson (under "Representatives" in the top left-hand column) and write or call today to ask his/her support to ensure that all Americans enjoy equal access to the same banking services.  Ask your Representative to call the office of Congresswoman Maloney (5-7944) or Congressman Wilson (5-2452) and sign on to the letter to Secretary Geithner.
<< Start < Prev 21 22 23 24 25 26 27

28

29 30 Next > End >>


Page 28 of 32